03-17-2011, 06:18 AM
Site Staff | Video

Join Date: Dec 2002

Posts: 9,474

Thanked 1,574 Times in 1,374 Posts
Pretty cheap price here.

TRENDnet TEW-691GR 450Mbps Wireless N Gigabit Router
SAVE $100.00
FREE BUDGET SHIPPING

Buy.com price: $99.99
List price: $199.99
Get it here:
Buy.com
Direct link:
http://affiliate.buy.com/fs-bin/clic...215984562.html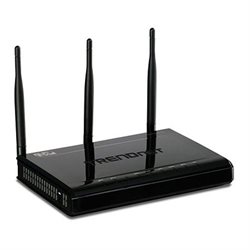 - Save money when you shop at The Digital FAQ.
- Every day, we post some of the best online deals and coupons. We have exclusive offers that you won't find anywhere else!
- Did this site help you? Then become a Premium Member and support what we do!