1.) Locate the CloudFlare Icon from within your cPanel account under "Software/Services" & click to continue.
2.) Read the details & information, then enter your email in the text box. Then click "Signup Now!"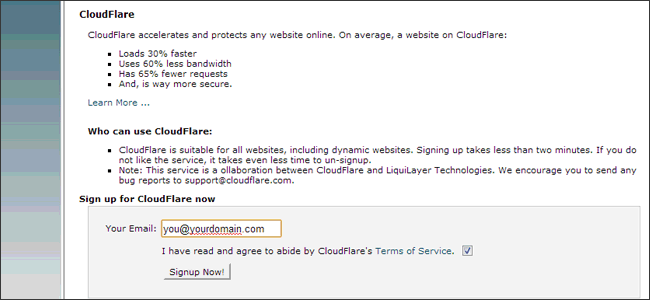 3.) Once your CloudFlare account has been created, you'll see the screen below. To enable CloudFlare for your domain, click on the cloud icon.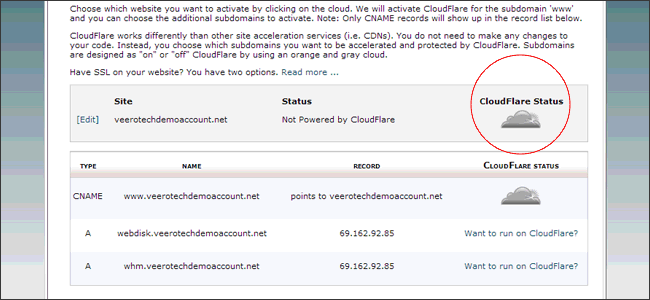 That's it! You have now successully enabled CloudFlare for your domain. Alternatively, you can select to run CloudFlare on subdomains by clicking "Want to run CloudFlare" next to the respective subdomain.