This demo assumes you've already logged in to WebHost Manager (WHM).
Let's learn about cPanel branding and how to display a custom logo in cPanel.
1) Click the cPanel link here.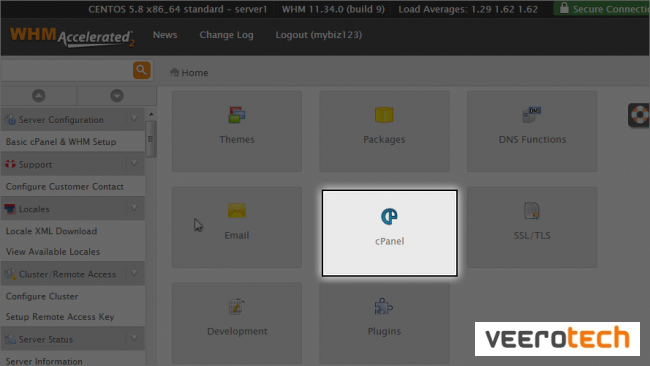 2) Then click the branding link here.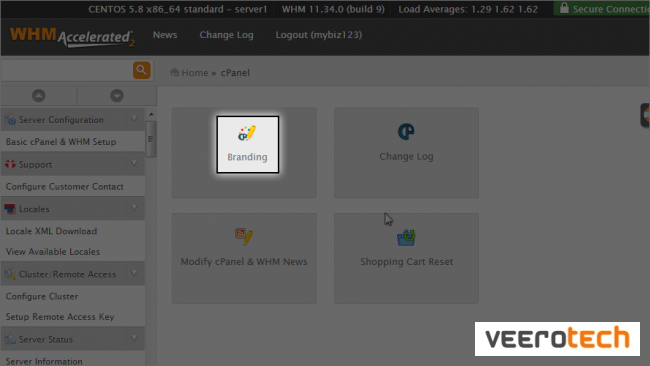 This is the main cPanel branding page.
3) To view help documentation on customizing the look of your cPanel, click this link.
4) Click the live editor next to the x3 theme.
We can brand any of the following cPanel themes with our own logo.
5) Let's edit the blue_lagoon theme.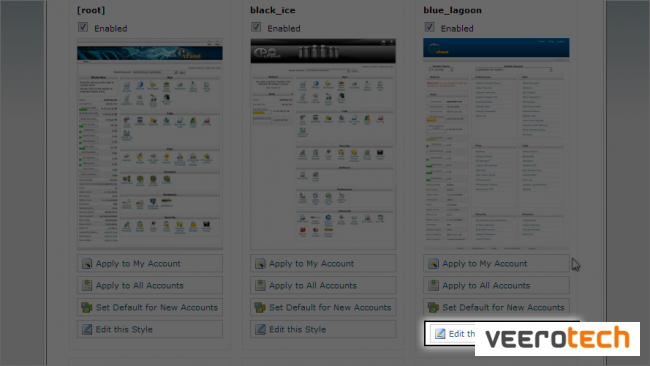 These top links let you edit the images.
There are several links on this page that allow you to edit specific parts of this theme.
While these bottom two links allow you to change the HTML and CSS code.
6) Click edit logos.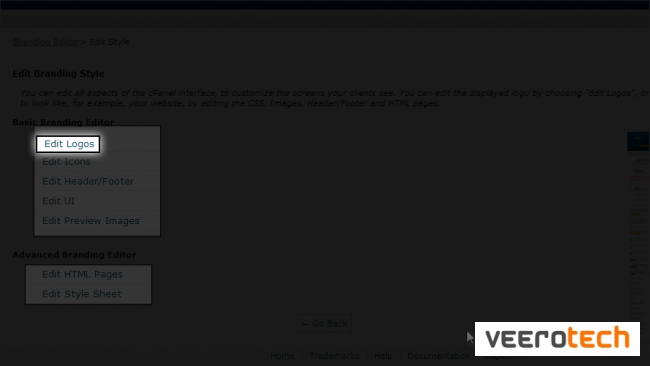 7) Browse to the location of the new logo...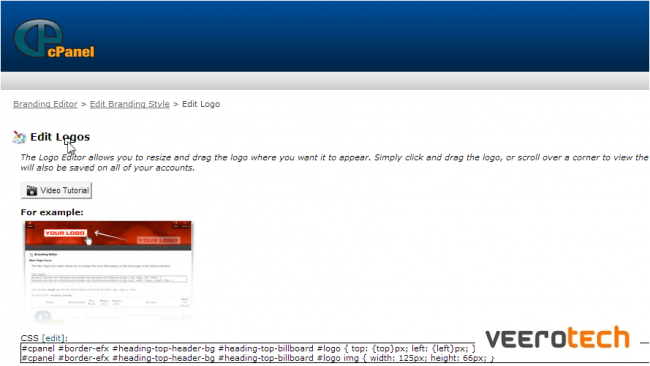 Here you can see the three logos that you can replace with your own logos in the blue_lagoon theme.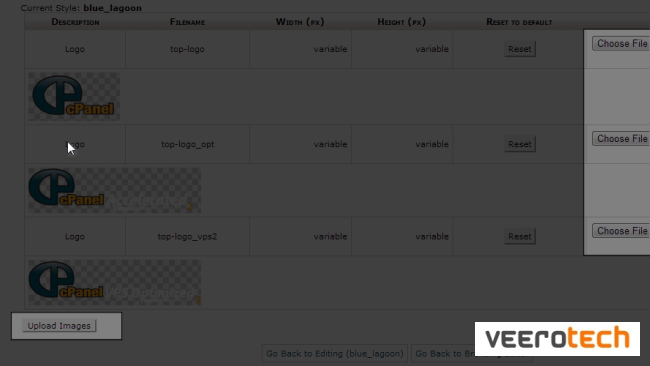 The new logo will replace the old one, and you will have successfully branded cPanel so your customers see your logo instead of the standard cPanel logo.
8) Then click upload images.
This is the end of the tutorial. You now know how to use cPanel branding to replace the standard cPanel logo with your own.