How to split a DVD9 to TWO DVD-Rs using DVD Shrink
Note: This guide uses the old version of DVD Shrink.
New versions should be the same, or very similar.
STEP 1: Start DVD Shrink, load the disc (or files from hard drive) and select the main movie.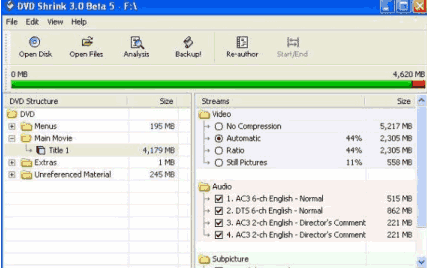 STEP 2: Select No Compression.
STEP 3: Select Re-Author. A new window opens.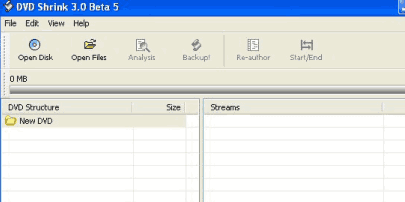 STEP 4: Drag main movie titleset from the first window to this new one.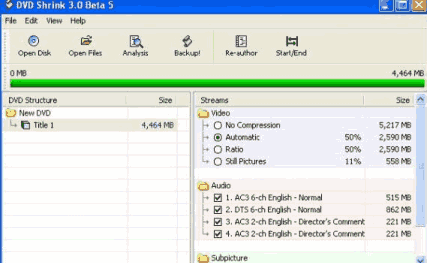 STEP 5: Select No Compression and then click Start / End.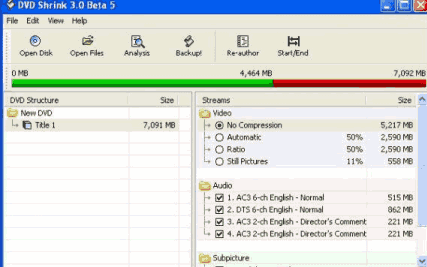 STEP 6: In End Frame you are going to select where you want it to split.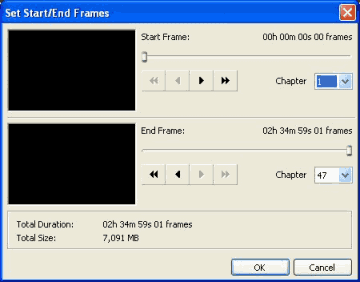 STEP 7: Here I selected Chapter End at 24 instead of original 47. Then select OK to get the first disc.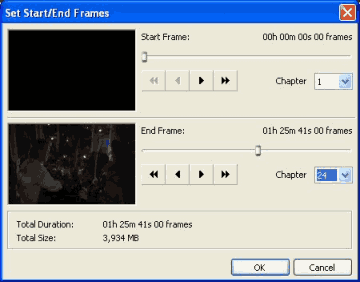 STEP 8: It should look like this. Select Backup! to save the first disc.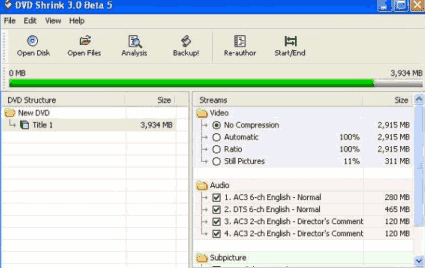 STEP 9: Under Target Folder select where you want to save first disc.
STEP 10: Wait for the encoding to finish. Then you have the first disc of the 2 disc set. NOTE! This is not really "encoding" as in "encoding video" but merely a poor way of saying "making the new files". No "encoding" is happening here.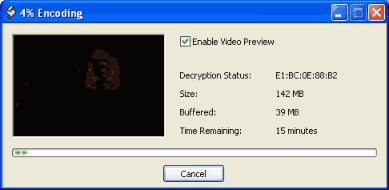 STEP 11: Repeat process. Start frame will be the next chapter after the one you ended with in step 6. Proceed same as before.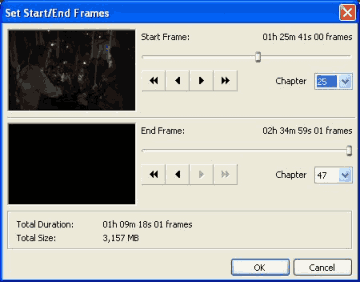 STEP 12: Select another folder for disc 2. The "encoding" window comes up again. When it is finished "encoding" the split is done and ready to burn, using your favorite DVD-Video burning software.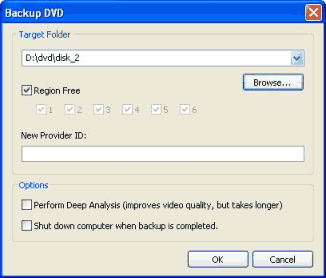 Please note: Portions of this guide actually came from another site, but I figured it would be nicer to keep you on site, help you here. Not merely redirect you all over the Internet. Have therefore reproduced it here for your convenience. Have also edited and streamlined it some, to keep it easy.