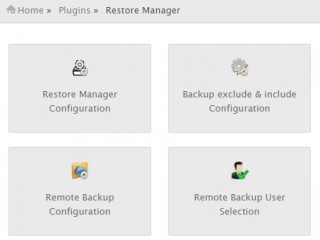 cPanel is the best and most-used web panel around, but it's built-in backup feature is somewhat weak and outdated. So it's no surprise that one of the top search terms related to cPanel is "cpanel backup solutions".
Many users opt for R1soft, as it's very powerful – but it's also expensive and buggy. Worse yet, R1soft has changed owners several times in recent years, and its users have often been ignored or neglected.
All we want is something reliable, with good support and modern features!
As a Linux admin for many years now [Read more]

To most people, the internet represents the information age — an era of communication enlightenment. However, it's also created a communication plague that has allowed the proliferation of myths, conspiracy theories, scams, and lies. And most of them were harder to do pre-internet.
For example, it's pretty hard to fake being a Tom from Texas, when you sound more like an Apu from the Simpsons, or look like a Chen from China. Yet Tom from Texas is how outsourced support desk techs are passed off to customers. (And it's not like we're really all that fooled — it's easy to see when somebody writes with ESL skills that makes Google Translate read like a literary scholar.)
And it's not just the hosts that are a problem — they have accomplices! One reason so many people find bad hosts is because many large hosts have essentially bribed unethical website owners with large sums of money. [Read more]

One of the most aggravating aspects of having a website is dealing with a web host. Excessive downtime and slow servers can tank your search engine rankings (and aggravate your users), while slow or gibberish tech support adds stress to your day.
But this isn't caused by random bad luck. Poor web hosting service is a direct result of having a poor business model (or no business model), de facto lying, or cheaping out — or a combination thereof.
Avoiding bad hosts is as easy as understanding how and why bad hosts exist, as well as learning how to spot the tell-tale signs of a potentially unpleasant hosting experience. Part One of this three-part editorial series examines the issues of misrepresentation and the lack of industry oversight. [Read more]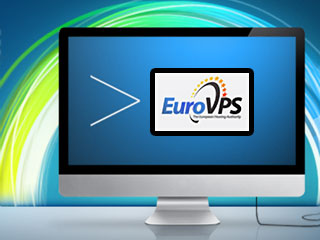 Too often, online comments and reviews are reserved for scorn, disappointment, or even revenge. Anger causes your adrenaline to rush, and you turn into a red-eyed keyboard monster, ready to semi-libel (or outright libel!) the company or person who has aggravated you.
Have you ever heard that myth that it only takes one muscle to smile while it takes 43 to frown? Well, I don't know about 43, but I do think it requires twice as much effort to leave online praise.
Today, consider taking 10 minutes of your time to leave a detailed praise of a company online — be it on your blog, on Facebook, or at a review site.
Today, my thanks goes to the web host EuroVPS. Read on, to learn why this company deserves my praise… [Read more]
Not all media is good. Buying a good disc is not a simple matter of using a "name brand" disc, or paying for the most expensive disc on the shelf. With the continued production of cheaply-made Chinese and "bulk-quality" Taiwanese media, about half of all media is inferior quality. Bad discs are a complete waste of time and money.
This review/guide is meant to shed some light on who manufactures and brands good and not-so-good quality DVD media. Use this list as an assistant when selecting what media to buy and use. It shows what generally works as the best media. Individual results may vary, depending on the burner and how the media chooses to cooperate, though typically not by much. [Read more]