from
Newegg.com
Acer 22" LCD only $139.99
($40 OFF, no coupon, no rebate required)
free shipping
no tax
to most states (taxed in TN, CA and NJ)
BUY NOW: Click here!
This is an excellent quality monitor for video editing, web development, or even simply for playing games and using the Internet (checking email, typing documents, etc). Tons of space on screen, and it takes up almost no space our your desk.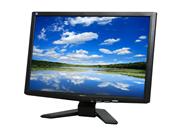 24-009-212-Z02.jpg
Get it while the price is good. Merry Christmas / Happy Holidays.

direct link: http://www.dpbolvw.net/click-3235990...82E16824009212