Hi BP,
I don't know about the PVR-150, because the one I have is the PVR-250

I haven't set it up in a while, because I had to take the PC I had in the living room and set it up as a server for another use, so I don't have a machine for it right now.
But I have to set something up soon, because recently, I downloaded the latest version of KnoppMyth, and I want to give it a try

The reason I'm using Titan TV, is because all of my TV reception is via Satellite DVB broadcasts, and I customized the Titan TV so it only shows the stations that I can receive, mostly US and Puerto Rico stations that are available via DVB MPEG-2. I also receive many stations from Europe and Asia, but Titan TV doesn't provide listings for those. So I just set up the station call signs on Titan news, and it shows me what's on every day.
For example, the following screenshot from my browser shows what will play tonight

All of that is free stuff on DVB, and I don't pay a cent for any subscription


Some is junk, and some is very good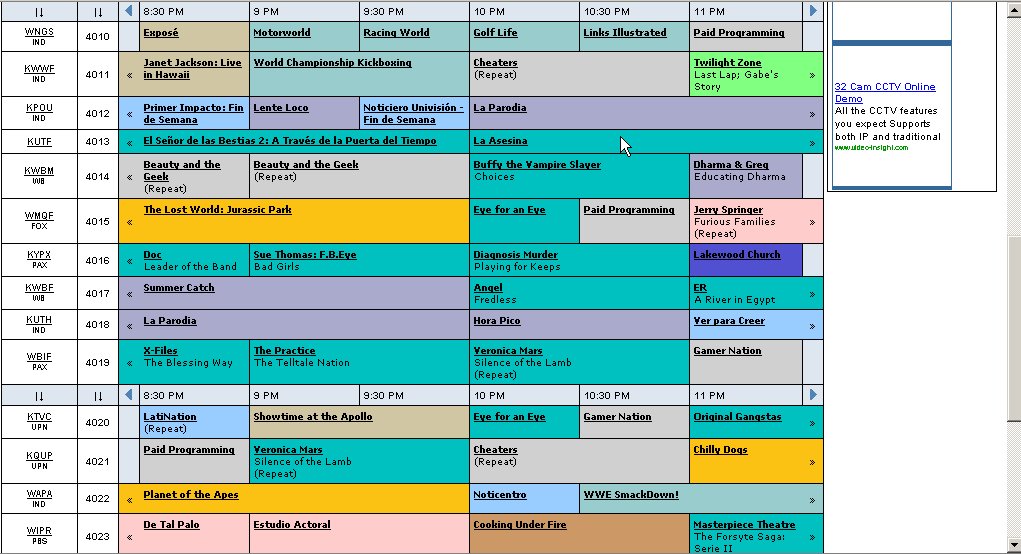 -kwag