Featured Article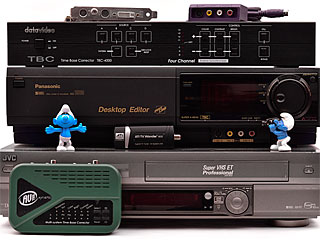 Our forum is frequently used to discuss video, and a common topic is the video workflows needed to transfer old VHS, Hi8, Video8, Betamax, and even DV digital tapes. But most video hobbyists, and sometimes even pros, have never had the term "workflow" enter their vocabulary until they came here.
In fact, I think there's a misconception about what a workflow actually is, what it's supposed to do, and what one looks like. So let's fix that… (Read story…)
cPanel is the best and most-used web panel around, but it's built-in backup feature is somewhat weak and outdated. So it's no surprise that one of...
(Read story...)
Since August 2013, Hostgator has had repeated downtime. Their entire datacenter would go offline. Hundreds of thousands of sites were affected, leaving...
(Read story...)
Once upon a time, there was a miserly hosting company that was jealous of all the other hosting companies. He saw that others were better than he was,...
(Read story...)
Welcome to digitalFAQ.com
For the past decade, The Digital FAQ has been a resource valued by consumers and professionals alike. Studios, forensic media experts, law enforcement agencies, governments, and archivists have come to trust and rely on our information on blank media, video restoration, and video encoding. And as a result of our efforts, this site has received press in several respected international publications, including BBC World, CBS Marketwatch, MaximumPC and Wired magazine. We value our clients, members and readers, and strive to present you with the best and most informative editorials, articles and guides that we can create. We also believe in consumer awareness, and our reviews are not biased by advertising or affiliate payments.
Read more...