I'm doing a downloads bank for that software hard to find out.
All people who wants collaborate send a program to DownloadDock Server 001:
DD001@omnilect.com
Also can upload from Peer2Mail Client, using the encrypted password. Not size limit. Client split files. When download join splited files.
Message subject some like:
Audio - AC3Fix 1.3.exe
Avisynth - Sample 3.5.zip
Multiplex - BBmpeg 2.8.zip
Who wants take a look download
Cliente Peer2Mail
and connect to following server
from Peer2Mail explorer
:
www.omnilect.com
user: DD001
password: |\8+Do9J+Mj4I=|/
Once logged do a search using a keyword (ac3, audio, encoding, pulldown, multiplex, etc.).
Take in account that yet left upload many programs.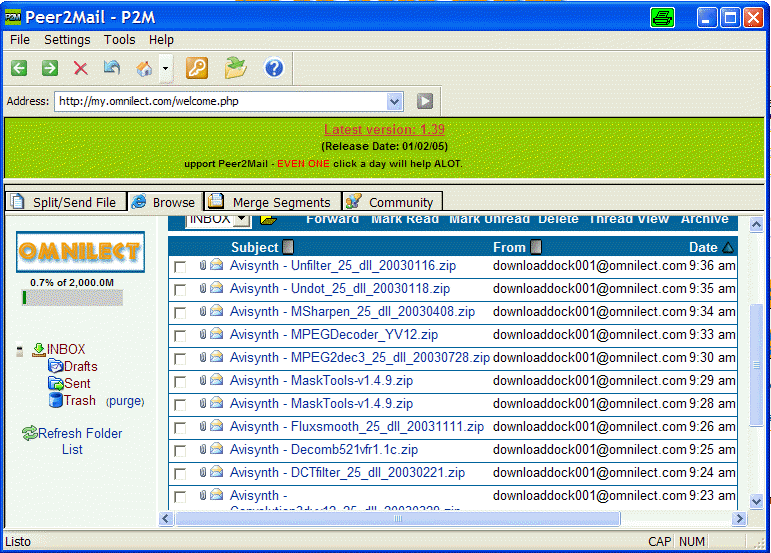 Thanks to ImageShack for
Free Image Hosting
MIRRORS:
www.omnilect.com
user: DD001
password: |\8+Do9J+Mj4I=|/
www.omnilect.com
user: DD002
password: <(qbPZ3pn674yN2w==)>