I use a Sony DSR-11 for transferring MiniDV-tapes to my PC via FireWire. Sometimes I hook up a VCR or 8mm player to the DSR-11 video input and use it to convert the analog signal into digital and pass through the DSR-11 into my computer. I have noticed some Time Base errors and can not find that the DSR-11 offers Time Base Correction. However I own three older Beta-devices that have TBC functionality:
- Sony UVW-1600P
- Sony DSR-1600P
- Ampex CVR-75 / Sony BVW-75
I'm waiting for a Sony UVR-60 TBC Remote Control Unit to arrive but maybe there's no need for that?!
I have connected each of the above devices to the Composite inputs of my DSR-11 with the following result: The UVW and DSR-1600P both complains about the connected 8mm player's (Sony EV-S700ES) output video signal is not a valid reference signal. The only outputs from my 8mm player is a SCART-connector and RCA Audio in-/outputs. I have used a SCART to Composite cable connecting the video out to the reference video in, being the only video inputs on the Beta-players. My VHS-player only have RCA Composite output.
The CVR-75/BVW-75 acccepts the input signal from my 8mm player and the picture look OK except for that it rolls. The picture is somtimes good and then it rolls up and down to be split in two parts. It later rolls back and continue like that. See attached pictures.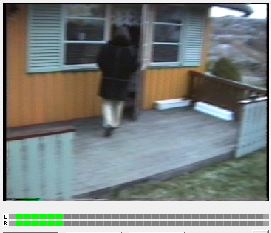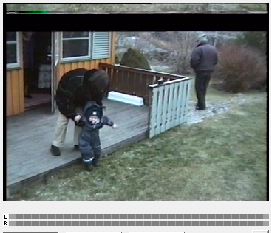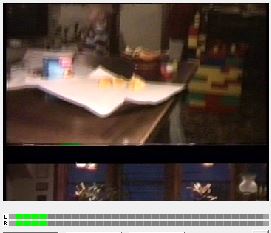 My question is if and how I can use the above UVW-/DSR-1600P and/or the CVR-75/BVW-75 only as a pass-through TBC for my VHS and 8mm players and if the TBC-functionality is added for video that pass through, not coming from a video tape?
The problems I see is the inputs of the UVW- and DSR-1600P not accepting the connections from my 8mm and VHS and that the picture rolls with the CVR-75/BVW-75. I apologize for being a newbie maybe missing some basic knowledge but I have tried to do my homework by reading the operating and service manuals for this stuff and done some extensive Googling without finding solutions.
Hope for your kind help!
Best Wishes!
Sven