Apple iPod touch, 64GB (3rd generation),
only $270 + free shipping
from
pcconnectionexpress.com
--
Click here to activate sale!
* Features iPod Touch 3.1 Software
* Genius Mixes and Genius Recommendations
* Built-in Bluetooth, Wi-Fi and Nike + iPod Support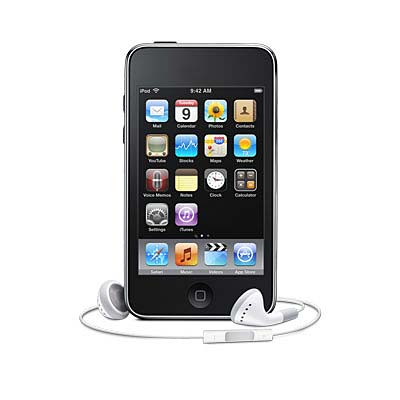 Quote:
iPod touch is a great iPod, a great pocket computer, and a great portable game player. The new 32GB and 64GB iPod touch models boast improved performance, making them up to 50 percent faster than the previous generation. Listen to a mix of songs automatically put together just for you using the new Genius Mixes feature. Watch a movie or TV show on the brilliant 3.5-inch display. Surf the web, get rich HTML email, and update your social network profiles thanks to built-in Wi-Fi. Discover new games and apps easily with new Genius recommendations for apps. And since iPod touch now comes with the latest 3.1 software already installed, you can start using fun, convenient features right out of the box.