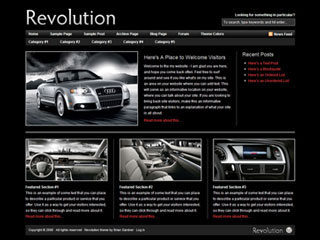 Way back in 2007 — over 6 years ago — I started to develop WordPress sites. At that time, most people still didn't know what WordPress was.
Those that did would generally argue that it was "just a blog" and "not a CMS", and would condescend both it and its users. It was an ugly era for WordPress and its users.
At the time, I was also learning PHP and CSS, something I had been putting off for years. Because I've been doing HTML since the 90s, learning it wasn't too hard, but there was still a learning curve.
So like most people, I ran to Google to do some free research. That's where I met Brian Gardner. This is the origin story of StudioPress, before it turned into a lousy theme. [Read more]