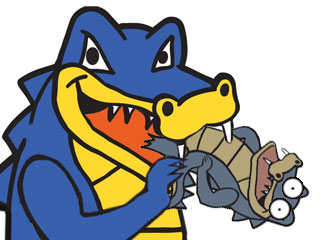 Once upon a time, there was a miserly hosting company that was jealous of all the other hosting companies.
He saw that others were better than he was, and would rank higher on "top 10″ lists. He didn't like that one bit! (Nevermind that the "top 10″ list was fake; that didn't matter to him!)
Improving his services would have meant spending money, and he wouldn't stand for that. So one day he came up with a sly plan. If he wouldn't improve, maybe he could make the others worse!?
So he borrowed some money from friends — he wouldn't spend his own of course! — and proceeded to buy them all out. One by one they fell, until the majority of the "top 10″ were his. To keep the commoners from knowing what he had done, he kept the old brand names to hide his identity. So when a commoner left a host, odds are that they would "switch hosts" to another of his brands on the top 10 list.
The profit rolled in, and he and his friends were happy as can be, having rigged the system in their favor. And they lived happily ever after — even though nobody else did.
That's essentially the origin story of Endurance International Group (EIG). [Read more]