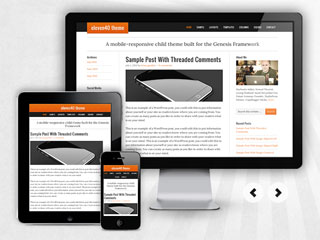 For many years, StudioPress — formerly Revolution Themes — was one of the most customizable high quality themes around. You could download it, alter some PHP, HTML and CSS real quick, and have it online that same day. Other premium WordPress themes were a distant second place, and free themes were a joke by comparison. Brian Gardner, the lead developer and founder of StudioPress, had made an excellent product.
But that didn't last. Along came the "Genesis framework" and made it complicated.
Over the past two years, StudioPress has gone from an easy to use/customize theme, to one that is almost impossible to edit. Even the most experienced and savvy WordPress developer tends to be confused and frustrated by what it's become. Something as simple as making changes to the footer text now requires a special "Genesis" plugin!
Here's 4 reasons why StudioPress should be avoided. [Read more]